Carpets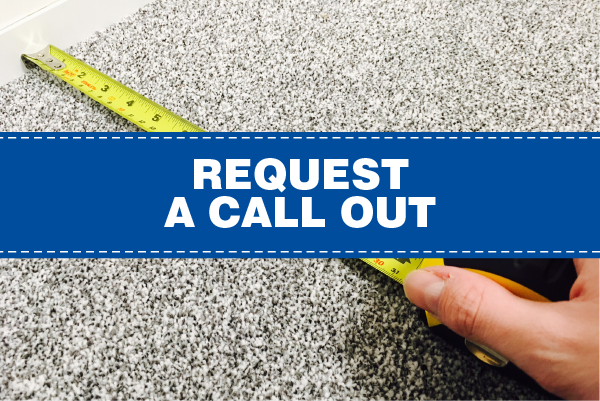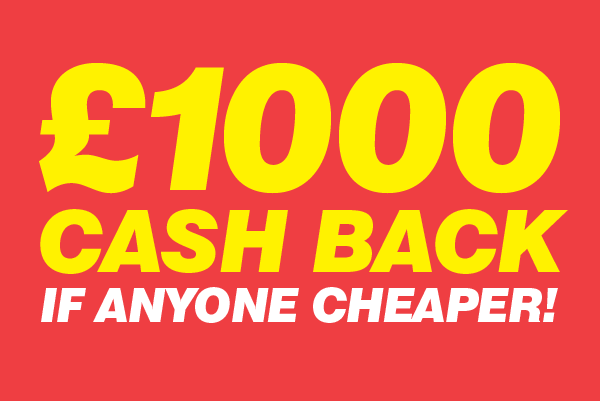 Measuring for Carpet
The first step in getting your new flooring is working out how much of it you need! At Karpet Mills we offer a no obligation, FREE estimating and planning service. We will measure all areas that need covering and will give on-site, impartial advice about your subfloor, underlay/ accessory requirements and any other aspects of a specific job. You can request a FREE home estimate here or you book your free measure in store - you can find your nearest Karpet Mills store here.
However, if you want to measure the floor yourself, follow these simple steps to get accurate sizes:
Use a metal tape, instead of a fabric tape measure, as this is likely to produce a more accurate measurement.
If you're not exactly sure whether you've measured correctly, take the measurements twice to double-check.
Clearly write down each of the measurements as you take it – it's easy to forget them if you don't!
It may help to roughly sketch out a diagram of your floor and then write the measurements into the appropriate points.
Write down accurate sizes, we will add the appropriate amount onto these sizes for cutting etc.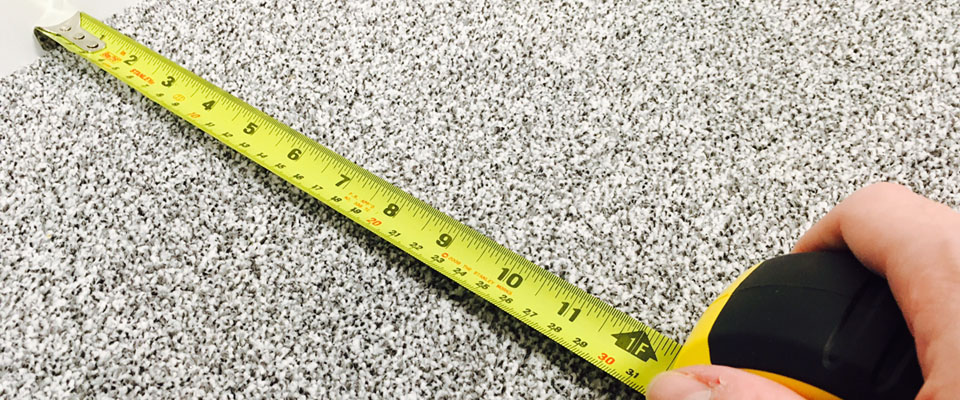 How to Accurately Measure Your Floor:


Rooms
Measuring the floor space of a room shouldn't be too tricky. Take your metal tape measure and measure the width and length of the room from the furthest skirting boards. If your room changes shape at all, then opt for measuring at the widest and longest points to get the most accurate measurement. Where there's a door involved, measure from the skirting board on the other side of the room to where the carpet will finish underneath the door area.
If the room is not a regular shape measure the size of any set backs e.g. Fireplaces or alcoves. This waste may be able to be used for other areas such as stairs or for joins in other rooms, so potentially this waste may save you money on your flooring.
This will also help when planning the most economical way to use the carpet or vinyl, which can be available in different widths.
Staircases

Measuring staircases can be slightly trickier, but to give us an idea of roughly how much carpet you need follow the guidelines below:
Measure the bottom hallway in the same way as above and draw a rough diagram of the shape. If your hall is L-shaped, measure the 4 longest sides and put on the diagram. Draw and measure your top landing in the same way including the length of carpet over the top step of the stairs.
Now simply measure the width of your stairs and count them.
Remember, this is only a guide; we will carry out a full estimation if required. Click here to request your free home measure today
Share