Ranges
We carry stock of all of the ranges from premier laminate suppliers Krono, Egger & Quickstep. They have a vast range of designs, qualities and finishes to choose from with a price point to suit every budget.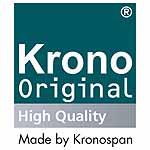 Krono Original

Krono Original® offers an extensive array of designs: authentic new interpretations of high quality woods, exceptional designs, imaginative motifs – from classic to vintage, they have everything you're looking for.
You're looking for flooring that reminds you of hundred year-old farmhouse hardwood floor. You're looking for exceptional décor that will impress with its inspirational colours and patterns/designs. Or would you like to have a floor that guests, while admiring your home, can neither see nor feel is not a real hardwood floor? With the designs from Krono Original® you'll find exactly what you're looking for.
Check out Krono Room design tool here
Egger
Living room or work area? Inviting and cosy or ultra modern? Flooring has a critical influence on the how a space looks.
Floorings from EGGER combine advanced technology and appealing design. EGGER have a floor covering for every situation
Check out EGGER VDS Room design tool here
Quick-Step
With Quick-Step's broad choice in laminate flooring designs, you can create a truly extraordinary home. The impeccable quality of our products is backed by decades of experience as a trend-setting flooring brand.
Whether you like modern or traditional, Quick-Step Laminate offers a wide choice of plank sizes, various types of wood design, a myriad of colours and many beautiful textures and grooves.
Check out Quick-Steps Room design tool here
Share