Karpet Mills Designer Flooring Team plays key role in multi-million pound Matfen Hall renovation
Karpet Mills, the North East's leading quality carpet retailer, are delighted to have played a key role in the recent ground breaking refurbishment project at Matfen Hall. The Northumberland based luxury Hotel and Spa initially closed in 2021, and has undergone its first stage of a what will be an extensive, multi-million pound refurbishment throughout its full premises.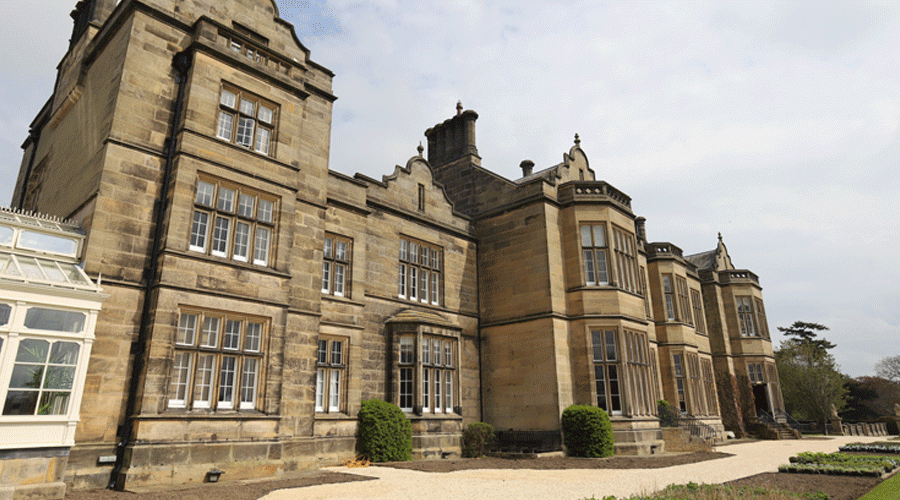 Designer Flooring, Karpet Mills premium flooring division, were tasked with managing all flooring works across the site. This entailed a variety of different solutions, from luxury wool twists carpets from Ulster Carpets for the wedding party guest rooms, to intricate chevron Amtico flooring for bar areas, to new hard wearing velour carpet for the driving range. One of the biggest challenges included the design and installation of a one-of-a-kind custom stair carpet from Hugh Mackay for the Matfen's Great Hall, which is predominately used for weddings and events at the the hotel.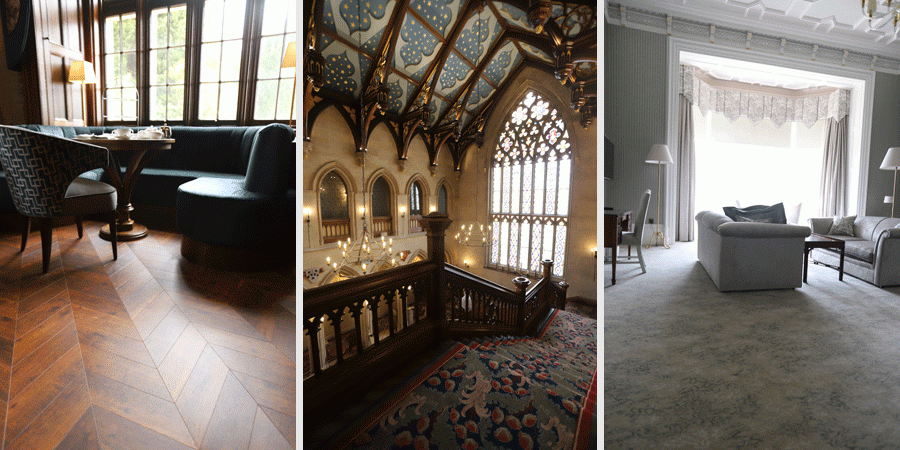 "We are delighted with how the project has gone so far" says Stuart Dochar, Designer Flooring senior flooring consultant, who has taken charge of the ongoing project. "We've worked closely with the hotel's design team to identify the most suitable flooring options for each area of the building, using some of the best flooring brands in the market. We're looking forward to the next stage of the project in 2023."

For more information on the project, or to speak to someone at Karpet Mills or Designer Flooring about your flooring project, please get in touch below.

Contact us today
Share