COVID-19 FAQs
Update: January 8th 2021

Are your stores open?
Unfortunately all of our retail branches are now closed inline with the latest national lockdown guidelines announced on 6th January 2021.
I have an existing order with a fitting date booked in – what do I do now?
Our store staff have attempted to contact all customers with existing bookings in our diary to provide updates on scheduled fittings.
If you have not been contacted by a member of the team and have a fitting date after Friday 8th January, unfortunately your fitting will not proceed as scheduled due to the restrictions enforced upon us.
As soon as we are given clearance to open again, we will be contacting all existing bookings as a matter of urgency and provide priority slots to anyone affected by these cancellations.
I would like to get someone to come out and measure my rooms - is this still an option?
Yes. We are still offering our free measuring and estimate service, but have now implemented extra steps to ensure safety of customers and staff. As part of our comprehensive new procedures, our estimator will wear full PPE on entry into your property, maintaining full social distancing at all times.
To register your interest for one of our free measure and estimating service, please follow the link below
https://www.karpetmills.co.uk/...
Can you bring samples to me to order?
In addition to our free home and measuring service, our estimators can also bring out a range of carpet & flooring samples to your home to allow you to select from. Again, any of our staff entering your home will be wearing full PPE and adhering to full social distancing at all times.
If you would be interested in booking our home selection service, please follow this link
https://www.karpetmills.co.uk/...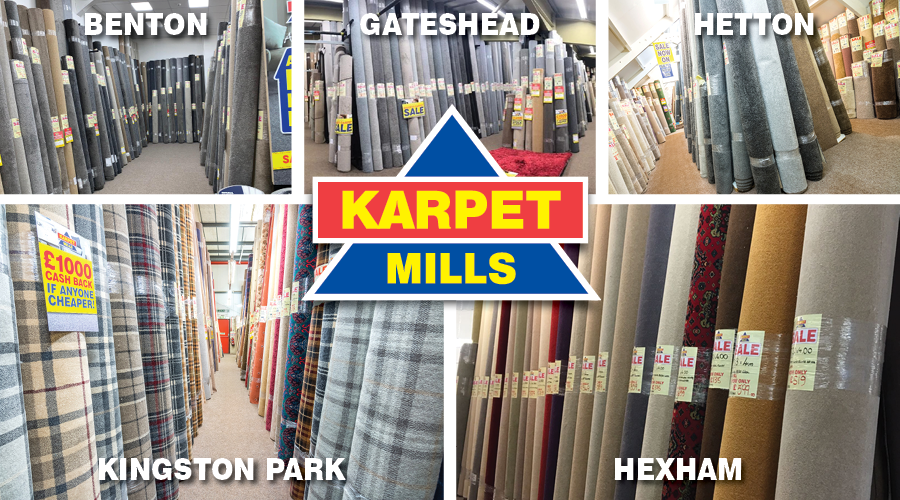 Share