Fitting Service
Flooring which is correctly installed and well fitted will not only look good but will retain its appearance for longer. Remember that flooring fitting is a skill and should be left to an expert.
We act as agents for independent self-employed flooring fitters and can arrange for one of these to deliver and/or fit your purchase under a separate agreement between you and them. We inspect the quality of work undertaken by our recommended flooring fitters on a regular basis and ensure they have the necessary experience, insurance and credentials to represent Karpet Mills. We retain full responsibility for the products and services we supply and your deliverer/installer is responsible for the standard and quality of, and any liability arising from, delivery and/or installation.

Karpet Mills can offer impartial advice with regards to sub floor preparation, underlay requirements and any specific intricacies of a particular job. In addition, as an additional service we can help arrange:
- Subfloor preparation
- Moving of furniture
- Uplifting existing carpets/ flooring
- Disposal of old carpets/ flooring
- Removal, shortening where necessary, and re-fitting of doors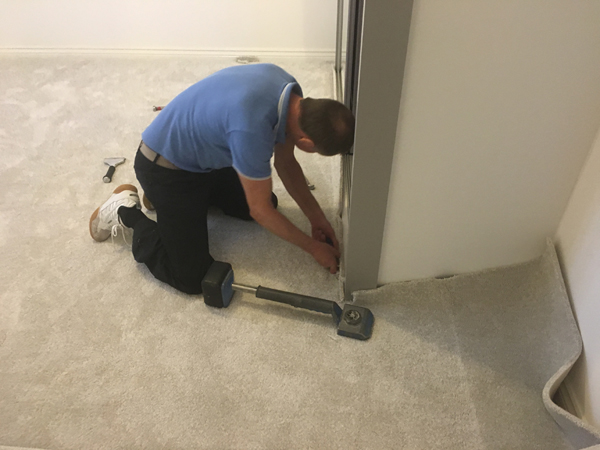 Whatever you require in terms of fitting, Karpet Mills will always offer stress-free, professional advice.
Share