Benefits of Moduleo
All Moduleo® luxury vinyl flooring is:

Moisture-resistant
Scratch and scuff resistant
Sound and heat absorbent
R10 rated slip resistant
Easy to clean
All Moduleo luxury vinyl flooring comes complete with a unique Protectonite PU wear layer which protects the flooring from scuffs, stains and dirt. Our Transform range offers the most hard-wearing top layer, making it ideal for areas with particularly heavy footfall while Impress includes a unique registered emboss texture to bring accurate real life textures to the flooring.
Luxurity vinyl flooring like Moduleo is considered to be more durable and longer lasting than similar flooring types such as laminate and vinyl.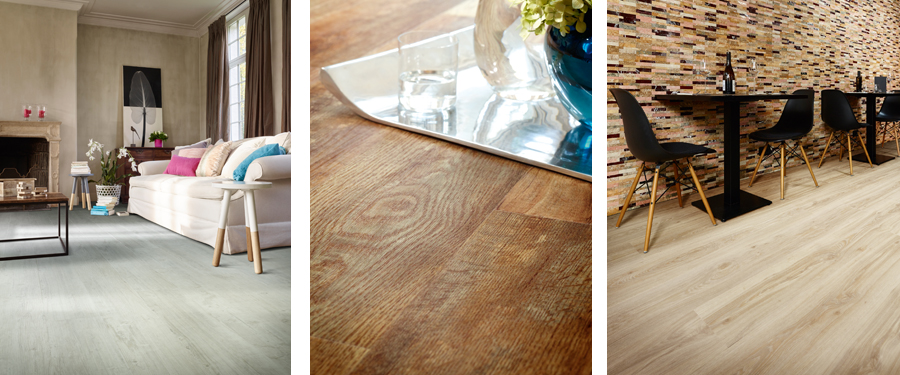 Share