"Building on our success for a brighter future" – Karpet Mills to open new Benton branch - June 2019
Karpet Mills, the North East's leading quality carpet retailer, have announced the opening of a new branch in Benton, building on what has already been a very successful 2019 so far.
Due to open on Monday 17th June, the new 3,000 sqft Benton branch becomes the 5th Karpet Mills superstore to open in the North East region, and the second new branch in two years, with the Hexham store opening in early 2018. The new branch is located in the busy North Tyneside Industrial estate, opposite the ASDA megastore.

"We are delighted with the new store location" says Karpet Mills director Joel Dickinson "We are excited to expand into North Tyneside, bring our signature first-rate customer service and unbeatable deals to the region."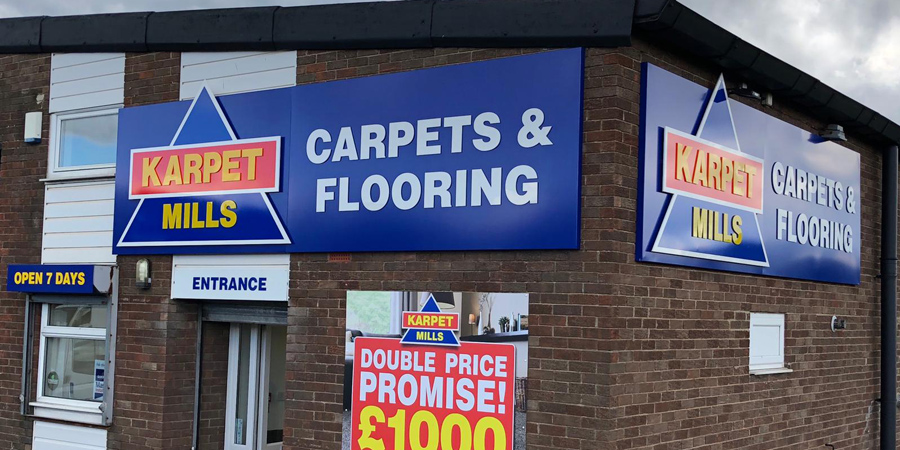 With stores in Newcastle, Gateshead, Sunderland, Hexham, and now Benton, the 6th generation family run business is able to offer even more quality carpet and flooring deals. "We offer consistently high-quality products at consistently low prices. Recent growth of our business has significantly boosted our buying power. We source 'A-Grade' stock from across Europe and buy in bulk to pass the savings directly to our customers" these are the words of Joel Dickinson, Operations Director of Karpet Mills, the North East's biggest stockist of quality carpets. He adds, "We are able to sell famous branded products at prices not normally seen by the general public. We sell Axminsters, heavy weight 80/20 wool twists and stainfree saxonies to our customers at better than wholesale cost."

Karpet Mills combines the experience gleaned from over a 140 years trading with the modern day expectations of quality and service to provide the full package for every customer. All branches (Kingston Park, Gateshead, Hetton-Le-Hole, Hexham and now Benton) are open for trade 7 days a week.
Share